See on Scoop.it – Metaglossia: The Translation World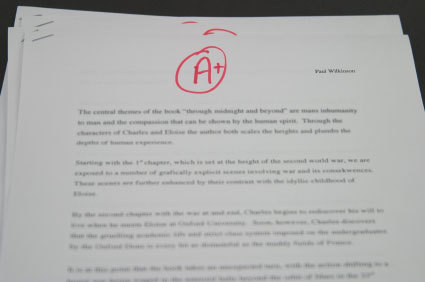 After enduring several frustrating decades of wildly ineffective nuevo-education, those who aren't so embedded in a faltering system that they've lost the ability to see the situation accurately are turning back the clock to traditional methods of teaching one subject—writing—and seeing stunning results across all disciplines.

Inspired by a method called the Common Core State Standards, teachers from New Dorp High School in Staten Island, N.Y., who have watched students falter under "new and improved" approaches to writing (emphasizing creative, memoir-type writing over traditional analytic essay writing, which may be why only 1 percent of U.S. high school seniors can write a decent paper), are now being trained to teach students the old-fashioned way teachers used before being scoffed into extinction—by formula.
To take an abstract subject like writing and teach it this way, educators worked diligently to tease out where students were missing the writing boat. Teachers and poverty levels were soon eliminated as the problem. The skills poor writers were consistently missing? They used short, disconnected sentences instead of longer ones involving coordinating conjunctions like "for," "and," "nor," "but," or "yet" to link their ideas together. Further, it was discovered that the best essay writers used a variety of complex sentences based on dependent clauses beginning with "although" and "despite," something the struggling writers didn't do.
See on www.worldmag.com