See on Scoop.it – Educational Gaming and Simulation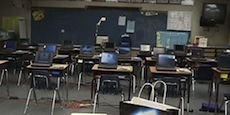 "The impact of learning driven constructs on the perceived higher order cognitive skills improvement: Multimedia vs. text"
International Journal of Education and Development using ICT, Vol. 8, No. 2 (2012).
This article reports on a study to determine the impact of learning driven constructs on Perceived Higher Order Cognitive Skills (HOCS) improvement when using multimedia and text materials.  The study concludes that there was no significant difference in the students' attitudes, learning interest, learned from others, self reported learning, and HOCS of decision making, problem solving, critical thinking, and other skills when multimedia and text book materials were used.
IJEDICT is an online, open access journl that aims to strengthen links between research and practice in ICT in education and development in hitherto less developed parts of the world.
See on ijedict.dec.uwi.edu