See on Scoop.it – Tourism in Europe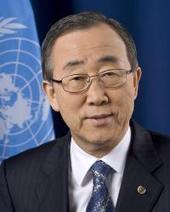 "Tourism and Sustainable Energy: Powering Sustainable Development" is the theme of this year's World Tourism Day, selected to advance the goals of the 2012 International Year of Sustainable Energy for All. Hundreds of millions of people around the world depend for income on this energy-intensive sector. Sustainable energy will allow tourism to continue to expand while mitigating its impact on the environment.
Many in the tourism industry have already shown leadership in developing and deploying clean energy solutions, cutting energy consumption and carbon emissions in some regions by up to 40 per cent through initiatives such as the Hotel Energy Solutions toolkit developed by the UN World Tourism Organization and the UN Environment Programme. Other concrete advances include the growing use of energy-efficient fuels in air travel, sustainable procurement strategies and increasingly popular carbon offsetting schemes.
See on wtd.unwto.org